Ultimate Disney Cruise Line Planning Guide
Are you thinking about taking a Disney cruise vacation? If so, this planning guide is for you!
If you have ever planned a family vacation to Walt Disney World, you may feel overwhelmed with organizing a trip with Disney Cruise Line. Rest assured, planning a Disney cruise is MUCH less tedious than preparing for a visit to WDW.
Once you create a timeline of exactly what needs to be done and when, you'll see that Disney cruise planning is actually a breeze!
And to make it even easier, we are sharing the timeline that we use for planning our family's Disney cruise vacations. So, you can see specifically what we focus on during each step of the planning process.
So, whether this is your first Disney cruise or you're an experienced traveler, read on for all the info you need to make the Disney cruise planning process super simple!
The post below will outline everything you need to know before booking your Disney Cruise Line trip. The planning guide will also provide step-by-step instructions with a timeline for your Disney Cruise Line vacation.
Finally, we will provide our favorite tips on what to pack and on what to do when you're onboard the Disney cruise ship.
This planning guide is perfect for anyone sailing with Disney Cruise Line regardless of the itinerary or ship you choose.
No matter which ship in the Disney Cruise Line fleet you choose (the Disney Dream, Disney Fantasy, Disney Magic, Disney Wonder, or the newest ship the Disney Wish), this Disney cruise planning guide will help you feel more prepared when the day comes for you to set sail!
Things to Do before Disney Cruise
Before you can prepare for a Disney cruise, you first need to complete the booking process for your Disney cruise vacation. You can find general information about the Disney Cruise Line's ships, itineraries, and activities by visiting the official DCL website.
But you won't be able to completely start planning for a Disney cruise until you have booked one. This is because all of your cruise plans will be affected by which of the Disney ships and itineraries you ultimately choose.
Once you complete your Disney Cruise Line reservation, I recommend doing three things:
Make sure your passport will be up to date for your trip. Although you don't always need a passport to sail with Disney Cruise Line, it's a good idea to have one. So, you'll want to make sure your passport isn't expired, especially if it's required for your sailing.
Download the Disney Cruise Line Navigator App. Once you download the Disney Cruise Navigator App, you will see a countdown to your cruise AND the date when you can complete online check-in.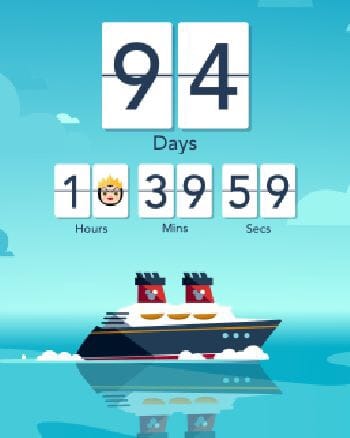 This countdown will help you remember to complete online check-in on time, which is SUPER important! We will discuss more about online check-in below.
Call DCL to make any special dining requests you may have. If you weren't able to secure your desired dining time in the main dining rooms, you can request to be added to the waiting list. You can also ask the cast member on the phone to make a note of any dietary restrictions, special needs, and/or preferences for a private dining table.
Disney Cruise Planning Timeline (3-4 Months before Cruise)
Once you have secured your reservation with Disney Cruise Line, you can get started organizing details for your vacation. I created a printable planning guide you can download on Etsy to organize all of your travel details.
You do not have to purchase the guide in order to find the information below useful. However, each section below fully explains the pages of the printable cruise planner.
I find it helpful to print the planner before going through each section of this article. This way, you know what tips to follow each step along the way.
These are some of the important tasks you should complete 3-4 months before your Disney cruise:
Make Final Payment
In addition to your online check-in date, be sure to note the date your final payment is due. Depending on the cruise itinerary you booked, full payment must be made either 90 days or 120 days before sailing.
*Note that due to the pandemic, Disney Cruise Line has temporarily extended their final payment due dates. You can find more information on these changes on the official DCL page.
Most first-time cruisers have a decent time frame between final payment and online check-in, which is when you book your cruise activities.
Now, if you booked your cruise last minute and your online check-in has already opened, you will just have less time to research and probably fewer options from which to choose.
But that's ok! You will still have the best time!
Research Activities to Book
This next step requires you to do a bit of research on Disney Cruise Line activities. If this is your first cruise with Disney Cruise Line, you will typically book activities 75 days before sailing.
Doing research on cruise activities well in advance gives you an idea of what you want to book BEFORE your online check-in date arrives. There are two types of activities you can book once your online check-in window opens up: Port Adventures and Onboard Activities.
You will want to spend some time to determine which excursions and activities are important to your family. We will discuss how to do this in detail below.
Port Adventures (aka Excursions)
Port Adventures (aka excursions) are those activities that take place off the ship and at a port of call. You can look at the excursions that Disney Cruise Line offers on their official website.
Pay close attention to the age requirements. I have a toddler, and her age really narrows down the options for port adventures.
You don't have to book a shore excursion through Disney. You can also research the ports of call you are visiting to get some ideas on activities that are offered.
For example, when my family and I visited Port Grand Cayman, we chose to grab a taxi to the beach rather than booking a port adventure through DCL.
When deciding which excursions to book, I like to use the TripAdvisor website. It usually has tons of reviews on pretty much any place I want to research, and you can search for keywords in their reviews.
For example, when you scroll down to where the reviews begin on your TripAdvisor excursion, you will see a search box. You can type a keyword into this box, and it will pull up ONLY the reviews that mention your keyword.
I find this really helpful, especially when looking for reviews from parents with little kids. If I type the keyword toddler into the search box, a lot of my questions are usually answered by another family who traveled with their toddler and left a review.
Things to Do Onboard
Once you come up with a list of excursions for your family in each port, you can research the onboard activities that Disney offers.
Most of the cruise activities do not require reservations. However, there are some special experiences that Disney does require you to book ahead of time (like meeting certain Disney characters).
You can use the official Disney Cruise Line website to see a list of these activities for your ship. Make a note of which ones are important to you. This way when your booking window opens up, you will be prepared to reserve those activities.
Compare Flights, Hotels, and Transportation
During your online check-in, you will be asked to provide details on your flights, hotels, and transportation to and from the port. You do not HAVE to include this information at check-in, and you are able to change these details at a later time if you need to.
However, it is a good idea to start researching pre-cruise hotels, ground transportation, and flights if needed.
Depending on your cruise departure port, these reviews from my family's experiences can help you when making decisions about your cruise transportation and pre-cruise hotel stay:
Disney Cruise Timeline 2-3 Months before Cruise
As I mentioned above, first time cruisers with Disney Cruise Line may check-in and book activities typically 75 days before sailing. Your account should open up at midnight (eastern standard time) for you to begin the check-in process.
Online Check-in Process
Online check-in is where you put in your contact information, sign up for youth clubs, choose a port arrival time etc. This process can be very tedious, and I sometimes don't have all of the information (like flight times) this far in advance.
You are welcome to go back and edit/update the information up until a few days before sailing. So, if I don't know the answer to a question, I just make something up.
This way I can continue on to the next step. For example, my passport is currently expired, but I applied for a new one. Since I don't yet have my new passport, I don't know the expiration date that will be listed on it.
In the identification section of online check-in, I just typed an acceptable expiration date. Once my new passport arrives, I will go in and update this information.
This way I can continue moving through the check-in steps so that I get a chance to choose a port arrival time and book activities before all the good times are taken.
Book Pre and Post Cruise Travel
I highly recommend flying in at least the day before your cruise. This way you don't have to worry about missing the ship due to a flight being delayed for weather or mechanical errors.
Once you make the decision to fly in the day before the cruise, you can then choose a hotel near the airport, port, or anywhere else in the city.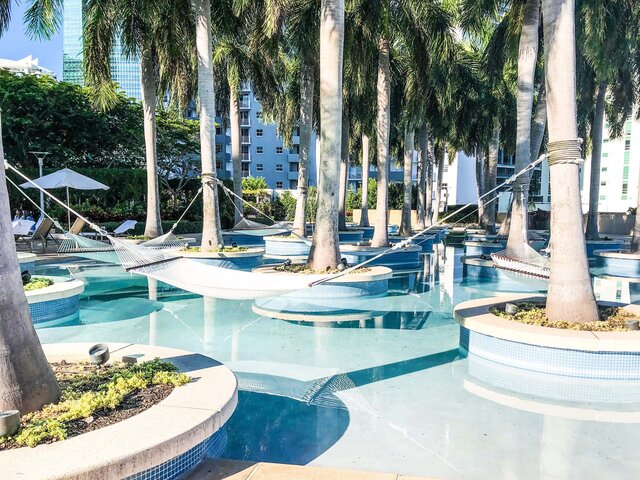 We like to book our hotels and ground transportation through Disney Cruise Line because we have little kids who require car seats. The Disney Cruise Line transfers either provide car seats or don't allow them, so this saves us from having to travel with them.
The Disney ground transportation often comes with a slightly higher cost than renting a car or using a taxi, but it allows us to start our vacation with a lot less stress.
Planning Timeline 1-2 Months before Cruise
Once you hit the 1-2 months mark, you are undoubtedly becoming really excited for your trip. There are several important things you need to do during this time, though.
Disney Cruise Planner
Once you get into this crunch time for planning your Disney Cruise Line vacation, it's important to stay organized. I like to make a binder to keep all of the important information for our family trip.
↓↓ Check out My Etsy Shop Here ↓↓
To do this, I print my cruise planning packet because it has everything I need when planning my family's cruise vacations. The printable Disney cruise planner includes the following pages:
Timeline Checklist
Cruise Comparison Sheets
Hotel, Flight, and Ground Transportation Comparison Sheets
Outfits Planner
Fish Extenders Organizer
Daily Itinerary with Sample Itinerary
Packing List
Budget Planner
And more! I use a three-hole puncher to make holes in the packet so that I can store it in a binder.
Disney Cruise Itinerary
I use the DCL daily newsletters, aka Personal Navigators, from previous Disney cruises to create daily itineraries. These personal navigators are one of the most helpful resources when planning a Disney cruise.
This newsletter breaks down the schedule of activities for the day. I like to visit the Disney Cruise Line Blog to find old personal navigators. Just search for the Disney ship you are sailing on, and then try to find the itinerary that matches yours.
While not exact, these personal navigators will show you what activities tend to be available each day of your cruise. You can then decide which ones are important for you and your family.
How to Pack for a Disney Cruise
I like to start my packing list by breaking down each day of the cruise and listing every item I need for that particular day. I start with breakfast and continue on until bedtime trying to determine what each member of the family will need during parts of the day.
If you are using my Disney Cruise Planner to create a packing list, you will see a box on each daily itinerary where you can easily add a packing list. This way you will know that on Day 3 of your trip you need to pack the specific items and outfits listed.
For example, if I have "swimming" on my itinerary, I will add swimsuits, coverups, sunscreen etc. to the itinerary for that day. This way when I go to actually pack for the trip, I have each day covered.
I also like to create my packing list and carry-on bag list well in advance in case I need to order or shop for anything before our trip.
For more information on the items that we include on our Disney Cruise Line packing list, you can check out this post. We cover all the organization and space-saving hacks for your stateroom.
The article also includes essential items to pack for the entire family as well as what to pack in your embarkation day bag. (Your embarkation day bag is the carry-on bag you take when boarding the Disney cruise ship. Since you may not receive your luggage until later in the evening, you will want to pack some important items in your carryon.)
Last Minute Disney Cruise Planner Tips
When preparing for a Disney cruise vacation, make sure you take care of any housekeeping items prior to departure.
Documents– Make sure you have all of your identification and cruise documents handy. Also, double check the expiration dates to be certain they are still valid.
House Sitter– Organize a house/pet sitter while you are gone if needed. Make sure you include notes and emergency contact information for the sitter.
Notify Teachers– If your child will be missing school to go on your trip, make sure you notify the teachers ahead of time.
Surprise Your Kids– You could always surprise your family with the character phone call Disney Cruise Line offers for FREE. It's a super cute feature where the characters talk about how excited they are to see you on the cruise.
I hope you found this complete guide on Disney cruise planning super helpful. It's really such an exciting process, and Disney Cruise Line makes it so easy to organize and plan for your trip.
Whether you're a first-time cruiser or you have sailed with other cruise lines, it's always helpful to get the inside scoop on what to expect. The information in this post and on our printable planning guide will have you well on your way to feeling prepared for your upcoming Disney vacation.
We hope you have a magical vacation no matter which of the Disney Cruise Line sailings you choose. Disney's ships feature the best staterooms, Broadway-caliber shows, and kid-friendly activities. Not to mention Disney's private island paradise in the Bahamas, Castaway Cay!
Do you have more tips to add to our Disney Cruise Planner?
Comment below to share!