Disney Bag Policy: What to Bring into the Parks
If you're planning a Walt Disney World vacation, you're more than likely striving to become as prepared as possible for your upcoming trip.
The packing process can easily become one of the most stressful tasks to undertake. Whether you plan on flying or driving to Disney World, you'll want to compile a list of specific items to take with you.
This packing list should not only include apparel and personal items for you to use at the hotel, but it should also incorporate things to bring into the Disney parks.
If you're wondering what items you are (and aren't) allowed to take into the Disney theme parks, this post has you covered! In it, we'll explain whether or not you're permitted to bring food and bottled water into the Disney parks.
We will also provide a checklist of our most recommended items to pack in your Disney day bag. Additionally, we will discuss specific things NOT to pack in your day bag.
So, continue reading below for the full guide to the Disney bag policy, including what to pack and which items to leave at home!
(This post may contain affiliate links. If you make a purchase through one of these links, I may receive a small compensation at no extra cost to you. Please see my disclosure policy at the bottom of this page for more details.)
What type of bag can you bring into Disney World?
You have several options for Disney day bags depending on the number of items you plan to carry into the theme parks. Since you will go through security checks at each park entrance, you'll want to make sure your Disney park bag is within the allowed dimensions.
Disney's bag rules state that all backpacks, bags, and coolers must NOT be larger than 24" long x 15" wide x 18" high. So, what type of bag should you bring into Disney World?
Fanny Packs
Guests who plan to only pack essentials like a smartphone and credit card could easily get by with a fanny pack. Fanny packs are nice because they are light and take up little space.
If you think you can get by with a small bag at Disney World, we recommend this crossbody fanny pack. (Amazon Affiliate Link) It comes in over twenty colors, and you can style it in various ways. With four separate compartments, the fanny pack also features plenty of room for a smartphone, keys, ID, and other items.
Backpacks
If you're wanting to bring an extensive list of items that won't fit into a fanny pack, you may want to consider using a backpack. Backpacks are easy to carry around the parks and they provide plenty of space for your things.
We like to carry this High Sierra Backpack (Amazon Affiliate Link) with us whenever we travel to the Disney parks or to other destinations. This backpack offers multiple sections, which makes it easy to keep your things organized. It also includes a laptop compartment and side pockets that are perfect for holding water bottles.
Crossbody Bag
If you're looking for a bag that's in between the size of a fanny pack and a backpack, I love this crossover bag. (Amazon Affiliate Link) In fact, this is my everyday bag that I wear when running errands. It's the perfect size as it allows plenty of space for storage without being bulky.
If you're unsure which Disney bag to choose, I would start with the smallest option and move up from there. Families with older kids may be able to get by with a fanny pack, which is the easiest option.
If your kids are younger and you know you'll want to pack a few necessities, the crossover bag is a good option. Whereas those families who are traveling with a toddler or who are planning to bring their own food will want to use the backpack option.
What to Pack in a Disney Park Bag
Depending on your goals for the day, you may not need every item on the list below. For example, if you plan to focus on experiencing thrill rides, you probably won't want an autograph book for character meet and greets.
That being said, the comprehensive packing list is full of things that you may want to include in your Disney day bag. We have also included links to some of our favorite items on Amazon. These are handy things that I personally pack in my family's park touring bag.
Personal Items to Bring to Disney
hand sanitizer
wet wipes
tissues
lip balm
essential medications
motion sickness remedies
first aid kit
portable Phone Charger
ID
Weather-Related Items for Your Park Bag
Disney Park Items
autograph book
thick pen or Sharpie (easier for characters to hold)
glow sticks
trading pins
cash / credit card
Mickey Ears
Food Related Items
bottled waters or Hydro Flask (Amazon Affiliate Link)
snacks (Lunchables, protein bars, crackers, fruit snacks, etc.)
reusable ice packs
cooler bag
Baby and Toddler Items
diapers
wipes
stroller (Amazon Affiliate Link)
lovies/pacifiers
bubbles /toys (for waiting in line)
disposable diaper bags (Amazon Affiliate Link)
bottles/formula
blanket
If you're traveling to Walt Disney World with babies and toddlers, you can take advantage of the Baby Care Centers at each of the parks. If you forget one of the items listed above, the Baby Care Centers offer shops with necessities like diapers, wipes, baby food, formula, etc. These super helpful areas also feature rocking chairs, private nursing rooms, changing tables, highchairs, and more!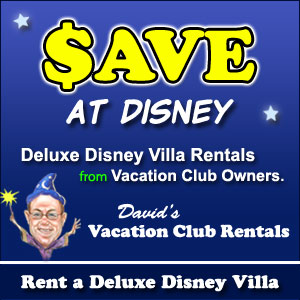 For more information on visiting Disney World with small children, you can read our post on Tips for Visiting Walt Disney World with Toddlers. In that article, we provide the best park itineraries for toddlers, lists of rides that little ones may find scary, and additional diaper bag packing tips.
Printable Checklist for a Disney Bag
If you would like your own copy of our Disney day bag packing list (pictured below), you can grab a printable version here. Additionally, we have created a separate printable Disney packing list that includes essential items to use in and out of the parks. You can find this checklist in our post – Free Printable Disney Packing Checklist.
One final note before we move on – since we covered weather-related items above, I feel the need to mention the dreaded downpours families sometimes experience on a Disney World vacation.
If you're wondering which rides close when it rains or if you are looking for tips on how to handle the parks in the rain, I recommend checking out our post on What Happens if It Rains at Disney World. We even cover the benefits to experiencing rain during your trip!
Prohibited Items at Disney Parks
If you plan on taking a day bag full of essential items into the theme parks, you'll want to become familiar with the Disney bag policy. Whether you are packing a diaper bag for young children or you want to make sure you have other necessities on hand, Disney World provides specific guidelines on what you can bring into the parks. Some of these bag policies even differ between the parks.
Before we dive into the suggested items you will want to consider packing in your day bag, let's discuss those items that are NOT allowed inside the Disney parks.
After purchasing theme park tickets and arriving at the entrance gates, you'll need to go through a security check before entering the park. The last thing you want to experience on this magical day is being turned away due to a prohibited item that's found in your bag.
So, let's cover those things that you are not allowed to carry into the Disney World parks. It's important to note that I created the list below with families in mind. Therefore, I'm including prohibited items that a family may consider bringing into the parks.
For a full list of items that aren't allowed at Disney World, you can check out their official website where you'll find a more detailed list with obvious things like weapons, drugs, fireworks, etc.
For the sake of this post, we will focus on things parents (or kids) may think about carrying into the theme park in their Disney day bag. And these items are not allowed:
selfie sticks
toys that look like weapons
whistles, horns, or noise makers
skateboards, scooters, skates (including shoes with wheels)
strollers larger than 31″ wide and 52″ long
wagons
loose or dry ice
alcoholic beverages
glass containers (except baby food jars)
folding chairs
If you brought one of the items mentioned above, make sure you leave it in the hotel room instead of carrying it to the park with you. Again, you will have to pass through a security check where cast members check your bags.
In addition to the banned items listed above, I want to mention a Disney rule that involves the Animal Kingdom Theme Park and the Animal Kingdom Lodge (including Jambo House and Kidani Village).
The Animal Kingdom areas (both the park and the hotel) do NOT permit balloons or plastic straws. This rule is in place in order to preserve the well-being of the animals.
It's important to mention this policy as parents often purchase balloons at one of the other theme parks (Magic Kingdom, Epcot, Hollywood Studios) and tie them to their kids' strollers.
Once the family returns to the Animal Kingdom Lodge, they are required to dispose of their balloons. As you can imagine, this can result in a lot of tears from younger children who may not understand the reasoning behind the policy.
That being said, don't let the balloon and plastic straws rules deter you from staying at the Animal Kingdom Resort or Animal Kingdom Villas. These are some of my family's favorite resort hotels at Walt Disney World.
With amazing restaurants, unique theming, and fun pools, Animal Kingdom Lodge is a great place to stay with kids – not to mention the safari with live animals right outside your balcony! For more information on this beautiful resort, you can check out our post – Honest Review of Disney's Animal Kingdom Lodge and Villas.
Disney Bag FAQ
Below, we are including some frequently asked questions about the Disney bag policy and the items allowed inside the parks. If you have an additional question, please comment at the bottom of this post, and we will provide an answer as soon as possible.
Can you bring bags on rides?
Yes, Disney World allows guests to carry their park bags onto the rides and attractions. I typically just hold my bag on my lap or set it beside me on the rides. 

The only rides you may want to reconsider bringing your bag on include Kali River Rapids at Animal Kingdom and Splash Mountain at Magic Kingdom. Since these are water rides, you'll want to make sure your electronic items are secure in a Ziplock or waterproof bag.


If you don't want to carry your bag onto the rides, you can leave them in your stroller in the designated parking areas. I recommend removing any valuables just in case, but we've never had a problem finding our stroller and bag after exiting an attraction.

Walt Disney World also offers lockers for rent if you prefer to use them. However, we don't find them to be very convenient for park touring.
Can you bring bottled water into Disney World?
Yes, guests may bring disposable water bottles and reusable water bottles into Disney World. Additionally, Disney provides cold water to guests for free. So, you can always refill your water bottle if you need more water.
Can you bring your own food to Disney World?
Yes, guests may bring their own food to Disney World. In fact, this is a great way to save money while at the parks. Disney World's policy states that no glass containers (except small baby food jars) may be brought into the parks, so make sure your food items are stored appropriately.
Does Disney have a clear bag policy?
Unlike most stadiums and event centers, Disney parks do not have a clear bag policy. As long as your bag fits within the size guidelines mentioned above, your bag will be permitted inside the Disney parks after it is thoroughly searched.
Final Thoughts on the Disney Bag Policy
Disney's theme parks are so family oriented that they've really worked to make touring them so easy. As long as you stay within the required size limit for your Disney park bag, you can conveniently pack many of your essential items.
As mentioned above, guests can bring their own food and water into the parks allowing you to save time and money at Disney World. For additional tips on staying on budget at Disney World, we highly recommend reading our post on How to Find Cheap Disney Hotels and Save Big at WDW. In that post, we discuss ways to find discounted rates on Disney resort hotels and how to score great deals on park tickets!
No matter which type of bag you choose to bring into the Disney parks, we hope you have an amazing time at the most magical place vacation destination!
Continue the conversation in our Facebook group – Mom's Guide to Disney Resorts!
What type of bag do you carry to the parks?
Comment below to share your own park bag tips with us!