Best DVC Rental Site- Review of David's Vacation Club Rentals
Are you considering renting DVC points but wondering which rental site is the best?
Our biggest piece of advice for those looking to save money on Disney World resort hotels is to rent points from an owner in the Disney Vacation Club.
There are many ways you can go about renting points, but we have found the most reliable method is to use David's Vacation Club Rentals.
Not only does David's Vacation Club Rentals provide a super easy process for securing a reservation; but, they also offer some of the BEST rates on rental points.
This post will include a full review of David's Vacation Club Rentals along with some tips for choosing the best DVC resort for your family.
(Some of the links in my posts are affiliate links. If you make a purchase through one of these links, I may receive a small compensation at no extra cost to you. As an Amazon affiliate, I earn from qualifying purchases.)
Best DVC Rental Resort
Before we get into the process of renting DVC points for your Disney vacation, let's discuss the Disney Vacation Club program in general.
The official Walt Disney company offers a timeshare program known as the Disney Vacation Club or DVC for short. Members of the Disney Vacation Club purchase a real estate investment in a chosen Disney resort hotel.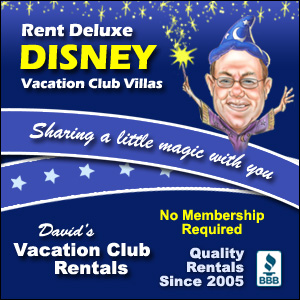 The member's real estate investment is represented in the form of points. Throughout the year, the member may visit the available DVC properties using his/her allotted points.
The following hotels are part of the Disney Vacation Club program where members can spend their timeshare points:
DVC Rentals at Disney World
The Walt Disney World resort in Orlando, FL is home to numerous DVC hotels. Most of these DVC rentals at Disney World are located on the same property as a deluxe Disney resort.
If you are staying at a hotel through Disney Vacation Club points, you can use the pools and other amenities that belong to the deluxe resort. 
For example, guests staying at Disney's Animal Kingdom Villas can use the pool, restaurants, and other amenities at Disney's Animal Kingdom Lodge.
The following list includes the DVC rentals at Disney World along with our top picks for best DVC rental resort at WDW:
Animal Kingdom Villas- TOP pick AND typically cheapest option
Bay Lake Tower- shares amenities with Disney's Contemporary Resort
Beach Club Villas- TOP pick; shares amenities with Disney's Beach Club and Yacht Club Resorts
BoardWalk Villas- shares amenities with Disney's Boardwalk Inn
Grand Floridian- TOP pick; shares amenities with Disney's Grand Floridian Resort
Old Key West
Polynesian Villas and Bungalows- shares amenities with Disney's Polynesian Resort
Riviera Resort- TOP pick
Saratoga Springs
Boulder Ridge Villas- shares amenities with Disney's Wilderness Lodge
Copper Creek Villas and Cabins- TOP pick; shares amenities with Disney's Wilderness Lodge
Even though we would choose Disney's Beach Club Villas as the best DVC rental resort at WDW, you really can't go wrong with any of the other properties.
More DVC Rental Resorts
In addition to the long list of Disney Vacation Club options at Walt Disney World, you can also use timeshare points for a stay at the following properties:
Grand Californian- at Disneyland Resort
Aulani- beachfront resort in Hawaii
Hilton Head Island Resort- in South Carolina
Vero Beach Resort- beachfront hotel in Florida
Just like the DVC rentals at Walt Disney World, the resorts listed above offer REALLY cheap rates when using timeshare points.
Disney Vacation Club Rentals
Even if you do not own timeshare points through the Disney Vacation Club, you can take advantage of the low rates at DVC properties.
The easiest and safest way to do this is by using David's Vacation Club Rentals website. This reputable company allows you to rent timeshare points from DVC members.
Availability
The process of finding availability is super simple. You just go to David's Vacation Club Rentals and fill out the reservation form.
This form basically asks for contact information on each guest in your travel party. You will also specify the resort and room type you are interested in renting.
Note that you will have to put in your payment information before submitting your form. Dave will charge your card around $133 as a deposit for your room.
If David's Vacation Club Rentals is able to find your exact resort and room type, your $133 deposit goes toward the purchase of your room. Therefore, you will be responsible for paying whatever is left of your reservation cost.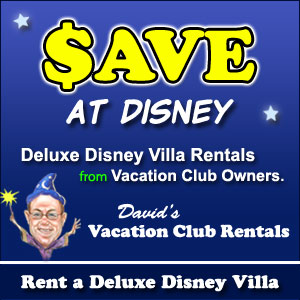 If the resort and room that you requested are NOT available, Dave automatically refunds your entire deposit to you.
This is actually quite common as it's sometimes difficult to find the EXACT room and resort you are looking for. We have NEVER had a problem with Dave refunding our deposit back to our card immediately after the reservation couldn't be secured.
Dave's Dedicated Rentals
Before filling out the reservation form on David's Vacation Club Rentals site, you should check out the dedicated rentals he has available.
These dedicated rentals are reservations that are guaranteed to be secured.
For example, a family books 4 nights in a deluxe studio at Disney's Polynesian Villas. The family needs to cancel their reservation for whatever reason. Dave's DVC site then puts these rooms up on their dedicated rentals page.
You cannot change the date or room type on these guaranteed reservations. However, you can often get an even bigger discount on them!
Last Minute DVC Rentals
If you are searching for last minute rental availability, you can check out the dedicated reservations mentioned above.
If you still can't find what you're looking for, I suggest filling out a reservation form.
The nice thing about using David's Vacation Club Rentals is that they really try to work with you to find availability. Even if you submit your reservation form and your top choice for room and resort aren't available, Dave tries to provide additional options.
For example, we attempted to secure a reservation for a 2 bedroom villa at Animal Kingdom. Dave responded to our reservation form that Animal Kingdom did not have availability for our dates.
Instead of just leaving it at that, the email stated that BoardWalk Villas had a 2 bedroom available for our dates. It also mentioned that Animal Kingdom had a 1 bedroom available.
If one of Dave's backup options works for you, he will secure it with the deposit you have already paid. If you do not like the backup rooms mentioned in your email, your deposit will be fully refunded to you.
How much does it cost to rent DVC points?
If you are wondering how much it costs to rent DVC points, the short answer is it depends. Your rate can be based on all sorts of things, including your travel dates, resort hotel, room type, and room view.
Points Calculator
Luckily David's Vacation Club Rentals provides a SUPER simple way to calculate exactly what you will pay for your room. Just go to the cost calculator option on Dave's website, and you will find a calendar.
Choose your vacation dates, and you will see prices for each DVC property. It's important to note that prices will come up for every room regardless of availability.
So, you will still need to fill out a reservation form in order to determine if your room is available for your selected dates.
Cheapest DVC Rental
If you are looking for the cheapest DVC rental available, the Vero Beach and Hilton Head resorts both offer some of the lowest rates.
You can also find low prices at some of the DVC rental properties at Walt Disney World. The absolute cheapest option is a studio suite at Animal Kingdom Villas. These value rooms do not offer a view or a ton of space, but they are sufficient.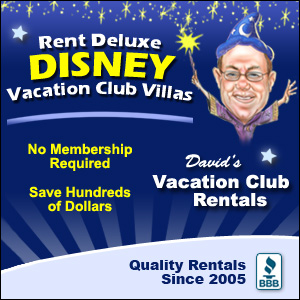 You can also find cheap rates on a standard view room at Animal Kingdom Villas and at BoardWalk Villas.
Finally, you can often find really low rates on standard rooms at Old Key West and Saratoga Springs.
Is a DVC rental worth it?
My family and I TOTALLY believe DVC rentals are worth it! In fact, David's Vacation Club Rental site is the FIRST place I shop when looking for a room at Disney World.
The price you end up paying with Dave's website is usually the rate for a moderate hotel on WDW property. 
Who wouldn't want to pay moderate prices for a deluxe experience?! Plus, we find the deluxe resorts are better for catering to toddlers since they provide easy dining options, balconies, and convenience.
If you are looking for tips on choosing the right Disney World hotel, join our Facebook group for personalized help on finding the best resort for your family!
Have you used David's Disney Vacation Club Rental site?
Comment below to review the DVC resort you think is the BEST!
↓↓ Pin This for Later ↓↓