How to Find Cheap Disney Hotels and Save Big on Your WDW Vacation
If you are planning a vacation to the Walt Disney World resort in Orlando Florida, you are probably curious about how to find the best deal on a Disney World resort hotel.
My family and I love traveling to Disney World, but the trip can quickly become really expensive.
By the time you add up the cost of food, tickets to theme parks, hotel stay, and other entertainment, you realize just how expensive a Walt Disney World vacation can be.
Therefore, any money saving tips you can find tend to be a huge help!
In order to help you bypass some of these extreme costs, I'm going to share my family's favorite ways to save money on a trip to Disney World.
In this post, I will detail our best tips and tricks on how to find cheap Disney hotels, so you can plan a Disney World vacation on a budget.
(Some of the links in my posts are affiliate links. If you make a purchase through one of these links, I may receive a small compensation at no extra cost to you. As an Amazon affiliate, I earn from qualifying purchases.)
Cheapest Hotels at Disney World
If you are wondering how to stay in Disney hotels for cheap, you can start by pricing out the different levels of resort hotels that are available.
Disney World resort hotels are divided into four categories:
Disney Value Resorts
Disney's value resorts are usually the cheapest Disney World resorts. They provide the bare essentials for your Disney World trip. The Disney value resorts you will find include:
Disney's Pop Century Resort
Disney's All-Star Movies Resort
Disney's All-Star Sports Resort
Disney's All-Star Music Resort
Disney's Art of Animation Resort
The value resorts each have their own special theme, and you definitely still feel like you are at Disney World when staying at one of them.
If you are planning on spending most of your time at the Disney parks and not at your hotel, the value resorts are one of the best options!
Disney's Moderate Resorts
The Disney moderate resorts are a step up from the value level. Like the value resorts, the moderate rooms are small, yet Disney-fied (Is that a word?).
The Disney moderate resorts include:
Disney's Caribbean Beach Resort
Disney's Port Orleans Resort – Riverside
Disney's Port Orleans Resort – French Quarter
Disney's Coronado Springs Resort
The Cabins at Disney's Fort Wilderness Resort
You can often find these hotels available for a reasonable price. The moderate hotels tend to have more options for dining and a few more special features on their properties.
Disney's Deluxe Resorts
Disney's deluxe resorts are much more elaborate, but they also contain a higher price tag.
The pools at these resorts have water slides, and the hotels are located in the most convenient, sought-after locations.
In addition, most of the deluxe resort rooms feature extra amenities, more space, and balconies.
The deluxe resorts provide multiple dining options, and some of them even offer character meals.
If you are going to be spending a lot of time at your resort, you may want to look into the Disney deluxe hotels!
Disney's Deluxe Villas
The Disney villas are part of Disney's Vacation Club timeshare program, yet non-timeshare owners can book rooms here. Most of the villas are located near Disney deluxe hotels.
They are able to use all the amenities of the regular resort. You may choose to stay at a deluxe villa if you are looking for more space.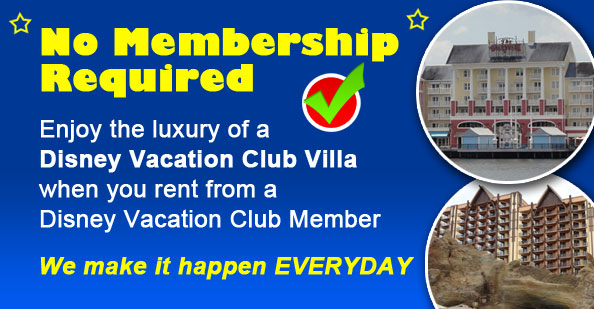 The villas offer studios plus rooms with multiple bedrooms and bathrooms. The villas also provide kitchens (studios have a kitchenette) if that is something important to you.
If you are interested in staying in a deluxe villa at Disney World for a fraction of the regular price, check out our post on the best DVC rental site.
Which Disney resort has the best deals?
Like most vacation destinations, it pays to be flexible with your travel dates.
If you are planning to visit Disney World during peak times like summer or holiday season, you will pay higher prices.
However, if you are able to travel during less popular dates, you can save a lot of money.
Holidays and breaks when kids are out of school are often the most crowded and expensive times to go.
When you book a Disney vacation during less crowded times, you will save on your room rates. But, what is the best place to stay for the price?
These are my family's top picks for best Disney resort by category:
Value Resort– Pop Century or Art of Animation
Moderate Resort– Port Orleans (Riverside or French Quarter) or Coronado Springs
Deluxe Resort– Animal Kingdom Lodge or Disney's Yacht Club Resort
Deluxe Villas– Animal Kingdom Villas, Boardwalk Villas, Disney's Beach Club Villas
Note that these are my top picks for staying on Disney property for cheap. If you are not concerned with saving money, you can splurge and find other, more elaborate resorts!
If you are looking for tips on choosing the right Disney World hotel, join our Facebook group for personalized help on finding the best resort for your family!
How to Stay at a Disney Deluxe Resort for Cheap
If you're looking to stay at a Disney Deluxe resort for cheap, we have a few tips that will help save lots of money.
Since I have an entire post dedicated to the Disney deluxe resorts, I'm not going to go into a ton of details on these luxury properties here.
However, I will say that the deluxe Disney resorts tend to offer larger rooms than the standard rooms you would find in the value and moderate resorts.
Additionally, the Disney deluxe resort hotels often feature extra amenities like:
room balconies
table service restaurant
elaborate swimming pools
easy access (walking/ferry) to Disney parks like Epcot, Magic Kingdom, and Hollywood Studios
If these hotels are just above your budget, check out our tips below on how to stay at a Disney deluxe resort for cheap.
Rent Disney Vacation Club Points
The best way to save on your room rates at Disney World is to rent Disney Vacation Club points.
Owners at the Disney Vacation Club sometimes sell their timeshare points if they aren't using them. You can purchase these points and save hundreds and hundreds of dollars on your room rate!
There are several different ways to purchase these points, but you should make sure you go through a reputable company when making your reservation.
My favorite place to rent timeshare points is at David's Vacation Club Rentals. (Affiliate Link)
You can use David's Vacation Club Rentals to book a cheap hotel room or even an elaborate suite.
On one of our recent trips, we used David's to reserve a one-bedroom villa that had a full kitchen, living room, AND separate bedroom.
I was amazed that the price for this room was CHEAPER than a regular hotel room at some of the deluxe Disney resort hotels!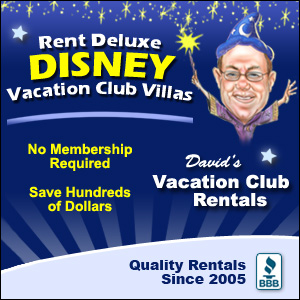 It's important to note that there are a few differences if your room is reserved with points. Mousekeeping comes every few days to clean rooms rather than every single day.
Also, your reservation is nonrefundable; although, you can purchase insurance to cover this.
Honestly, I would rent points through David's Vacation Club Rentals on every trip since it's so easy!
Book a Split Stay at Disney World
It pays to have flexibility with the resort you want as well. Sometimes a Disney resort hotel will have cheaper rates for PART of your trip but not for all of it.
When this happens, you should consider doing a split stay. A split stay is when you stay at more than one resort during your Disney World vacation.
Booking a split stay may sound like a pain, but it's actually super easy! My family and I recently did a split stay at the moderate resort Port Orleans-Riverside and the deluxe resort Beach Club Villas.
Since Disney will move your luggage from one resort to the other, you can go to a park on the day you are switching resorts. When you are finished at the park, just take the Disney shuttle to your NEW hotel.
The best part of a split stay (besides saving money) is that you get to experience more than one Disney resort!
Good Neighbor Hotels
You can (sometimes) save money by staying at cheap hotels that are located off of Disney property.
Families can find all sorts of hotel options around Lake Buena Vista and even near Disney Springs.
Some of these off site hotels even offer shuttle service to the Disney parks.
If you are interested in pricing out one of these hotels, I would just urge you to make certain that the price is indeed cheaper than an on-site hotel.
Sometimes the "resort fee" and other hidden fees add up at these hotels, making the cost comparable to a Disney resort hotel.
You can find more information on these hotel options in my post on the best places to stay near Disney World.
If you do decide to go this route, we recommend checking out the Swan and Dolphin resorts.
These two hotels are not technically Disney World hotels, but they are located in an ideal location on Disney property.
More Money Saving Tips
In addition to our tips for finding cheap Disney hotels, we wanted to include additional ways my family and I like to save money when visiting Walt Disney World.
These are some of our favorite tips for finding deals on tickets, food, and entertainment.
Know What's Free at Disney World
I briefly mentioned some of the expenses you will encounter while enjoying a Disney World vacation. But let's discuss what is already FREE at Disney.
The Disney transportation services are really convenient to use when on property. The best part about the bus, ferry boat, skyliner, and monorail services is that they're absolutely FREE!
Once at your Disney hotel, you are free to use these transportation methods to transfer you anywhere on Disney property.
This complimentary service is super convenient, especially if you are traveling to Disney World with toddlers or little kids who would typically need car seats.
In addition to the free shuttle services at Walt Disney World, you can also find many cheap or free Disney activities on property.
Cheap Disney Park Tickets
If you are looking for discounted park tickets, one of my favorite resources is the website Undercover Tourist.
Undercover Tourist is a really reputable company, and I have personally used them many times in the past.
You can purchase theme park tickets for discounted rates through them. They also offer deals on car rentals and Disney resort hotel rates.
The hotel rates on Undercover Tourist are not ALWAYS cheaper than on the official Disney World website, so make sure you check both.
Undercover Tourist also has great customer service. I have had to cancel a reservation with them, and they were super friendly and helpful when I called.
Disney Food on a Budget
When trying to stick to a budget on your Disney vacation, one of the areas you can save money is dining.
The Disney resort hotel rooms come with a mini refrigerator, and you can always request a microwave be brought to your room.
These amenities allow you to store and heat up food, so you can save money on breakfast and other meals.
In addition, my family likes to have groceries delivered when we visit Disney World for longer periods of time.
We eat store bought food in the room for breakfast, and we pack snacks and drinks to take to the parks.
Final Tips on Finding Cheap Disney Hotels
Online travel agents like Travelocity, Expedia, and Orbitz sometimes have promo codes for additional discounts on Disney resort hotels.
If you are having trouble finding what you are looking for on these sites, just keep checking them regularly.
I have even searched them daily and noticed that the room availability and prices can fluctuate frequently.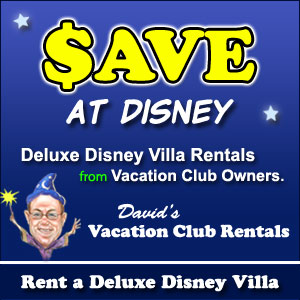 If you download the official Travelocity app and book through the app, they will sometimes give you an even greater discount.
We used this method when we stayed at Disney World for a week last summer. It saved us a ton of money, so definitely check it out!
Unless you are traveling over major holidays, you should be able to find some type of discount on your hotel room at Walt Disney World.
Since they offer hotels at various price points, Disney World is bound to have something that works in your budget.
Don't forget to join our Facebook group for personalized help on finding the best resort for your family!
You can also check out the official Disney World website for current special offers and discounts.
Do you have any tricks for finding the cheapest Disney resorts?
Comment below to share!
↓↓Pin This for Later↓↓